ScaleAwayHCA concentrate can be used to dissolve limescale (calcium carbonate) deposits in boilers, calorifiers and heat exchangers. NOTE - ScaleAwayHCA concentrate should NOT be used on stainless steel, aluminium or galvanised surfaces.
Application rates for ScaleAwayHCA concentrate can be used at strengths between 10 and 50% and at temperatures up to 80°C, the speed of reaction being enhanced by acid strength and elevated temperature. Contact ScaleAway for the exact dosage recommended for a particular application.
ScaleAwayHCA concentrate is a solution of hydrogen chloride (HCl) in water, that is a highly corrosive, strong mineral acid with many industrial uses. It is found naturally in gastric acid.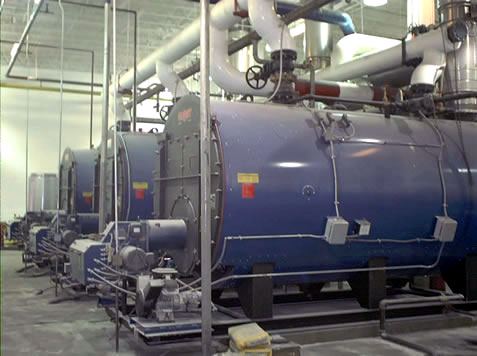 Concentrated hydrochloric acid (fuming hydrochloric acid) forms acidic mists. Both the mist and the solution have a corrosive effect on human tissue, with the potential to damage respiratory organs, eyes, skin, and intestines.
Personal protective equipment such as rubber or PVC gloves, protective eye goggles, and chemical-resistant clothing and shoes are used to minimize risks when handling hydrochloric acid.
Completion of descaling should be determined by either testing acidity or pH periodically. When descaling is complete acidity or pH should be constant. If solution shows no acidity or pH rises to 4 or higher then more ScaleAwayHCA concentrate solution should be added.
After completion of descaling, equipment should be drained and flushed thoroughly with water.
The management of waterscale, limescale and rust from the waterside of your equipment and associated piping is of paramount importance for the efficiency of your equipment.
Contact us TODAY to to purchase this product or to take advantage of our scheduled preventative maintenance services!
Alternatively, speak to one of our service technicians about acquiring a ScaleAway System Descaling Cart for your maintenance team to do your own descaling in-house!