Reverse Osmosis - Industrial and Commercial Units
PRODUCT DESCRIPTION
Reverse osmosis takes place when specific pressure is applied to a highly concentrated solute solution causing the solvent to pass through a membrane to the lower concentrated solution, leaving a higher concentrate of solute on one side, and only solvent on the other side.
Reverse osmosis is known as the most effective way to purify water globally with nano-filtration and ultra filtration coming in a close second and third respectively.
A good reverse osmosis system can remove contaminants such as arsenic, nitrates, sodium, copper, lead, organic chemicals, and the municipal additive of fluoride and chlorine.
ADVANTAGES
Can be used for industrial food manufacturing plants and the hospitality industry to control the quality of water dispensed.
Great purified water taste – Bottled water quality from the tap.
Removes harmful bacteria and viruses in your water systems giving you full control of the quality of water supplied to your customers.
Removes dissolved minerals and other contaminants that cause water to smell unpleasant, taste poor and take on unusual colors.
Friendly to the environment. Minimal amount of power is required.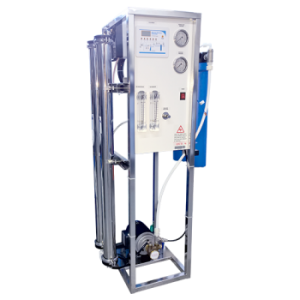 Reverse Osmosis 250 Litres/Hour System
Complete industrial RO unit 250 litres/hour production
Salt Rejection: 96-98% - Recovery Rate: 50-75%. - Connection 20mm Feed, 15mm Permiate, 15mm Concentrate.
Model # PT-GPD 1600 - Retail Price R39, 500.00
Reverse Osmosis 500 Litres/Hour System
Complete industrial RO unit 500 litres/hour production
Pre-Filtration: 2x 20 inch Filter Housing (1x5 micron & 1x1 micron). Booster Pump (1HP)
Model # PT-GPD 2000 - Retail Price R48, 100.00
Reverse Osmosis 1000 Litres/Hour System
Complete industrial RO unit 1000 litres/hour production
With 4 x TW30-4040 Filmtec membranes.
Model # WCSA LPRO-B16-6000 - Retail Price R65, 000.00
Reverse Osmosis 3000 Litres/Hour System
Complete industrial RO unit 3000 litres/hour production
With 12 x TW30-4040 Filmtec membranes.
Model # WCSA LPRO-B412-18000 - Retail Price R123, 500.00
Larger Reverse Osmosis plants are available on request.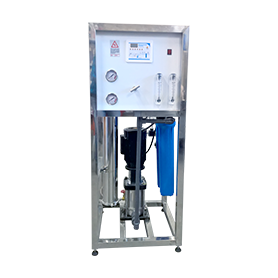 SERVICE AND MAINTENANCE PLAN
ScaleAway offers a maintenance plan which includes servicing RO Membranes, keeping equipment clean and ensuring optimum efficiency of the unit at all times.
Please note:
Prices exclude VAT and delivery. Prices reflected on website are subject to change and availability of product.
| | |
| --- | --- |
| Contact us TODAY to purchase industrial grade descaling chemicals or to discuss a water management solution for your specific application! | |